mosin nagant lyman rear sight adapter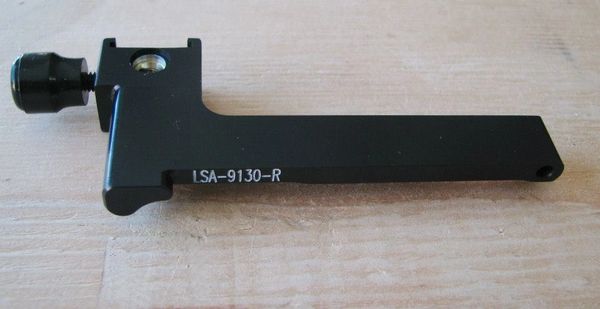 mosin nagant lyman rear sight adapter
New from Anacortes Prototypes, custom made front and rear target sighting options for the Mosin Nagant rifle. Finally, you can quit monkeying around with other products and install actual target sights on your Mosin Nagant rifle with no drilling or tapping.
our Lyman rear sight adapter must be used with our front sight base and when used with the Lyman model 57 wjs sight, has 50 - 1300 yard capability.
It has a bronze threaded bushing and sells for $28.00 shipped.
Our products are manufactured in house on cnc centers from solid billets of T-3 aircraft grade aluminum and are hardcoat anodized. Everything we make comes with a unlimited lifetime warranty and we offer many in house gunsmithing services, including rifle accurizing and complete custom rifle builds.
Please feel free to call Joe @ 360 840-4393 with any questions about our products or services.

nb !! currently out of production